Super Bunny is here to add adventure and help you stay organised this Spring, but how to do it? We have created 3 ways for you.
We have combined the Super Bunny Decal with a sheet of Super Hero Masks so that you can transform your wall quickly and easily and create a wonderworld where everything is possible!
We also have fun Super Hero Themed Posters and Wall Flags as part of the new Bold and Brave Collection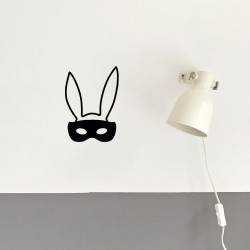 ---
This super cool Super Bunny Tote Bag will help you to keep all your everyday things together and now you don't have to be alone, Super Bunny will gladly tag along. These cotton totes are available in white and sand and you have a choice of three colour options for the design; black, gold & silver.
Check out the whole new range of Totes & Bags here.
---
Don't you wish by the end of the day, that you could just hide all the toys or get your little one excited to put their dirty clothes in a bag that will also look nice? Here you go, a large cotton drawstring bag featuring our Super Bunny with your child's name on it to make tidy-time quick and easy. This neutral, cream coloured bag is an every day essential to help you clean up the toys or dirty clothes. This is also great as a gift and/or instead of gift wrap.
Need another reason? Because it matches your decor!
Okie dokie, time to hop along!
Happy Tuesday
Liezel xoxo
p.s. Like what you see? Join the Match Set Love Insiders here for 20% off your first purchase.