Good morning, last day of Advent Calendar bombardment! For those of you that has been leaving this to the last minute, this calendar is for you…
You only need paper packets, glue/double sided tape and the free pdf downloads below to complete this stunning calendar. It's really easy. Fill you packets, cut out the numbered squares that you can download here:
Close the packets. Glue the numbers on. Display. Done.
The cute Wooden Christmas Gnomes are available on Lovilee's Hello Pretty Shop HERE!
Thank you Lauren from Lauren Kim Photography for capturing these images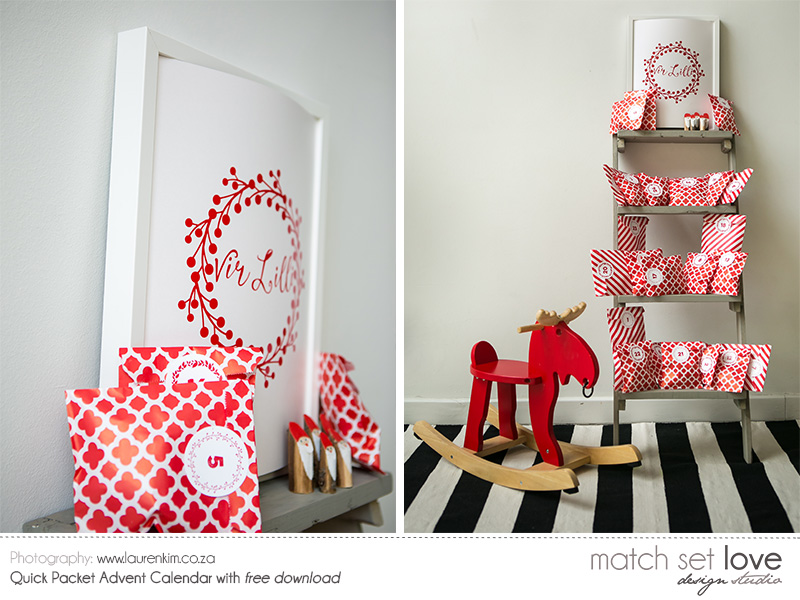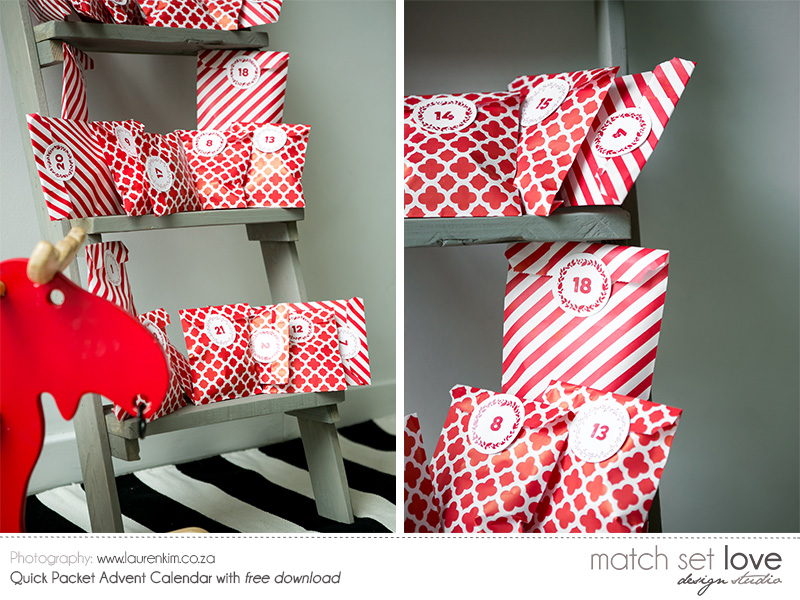 BIG SALE
I still have a few of these beautiful party (for 10) boxes left that I am selling out at R60.00 a box excluding postage/delivery. Hurry, hurry, to make sure you can set up a beautiful party at a fraction of the cost…
More info here
Sweet Stacked Animals {red/pink theme}
Natural Stacked Animals {green/brown theme}
Happy Giving
Liezel